About Catherine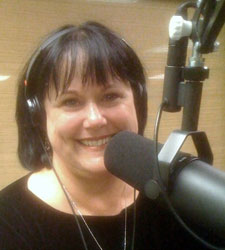 Catherine Bradford, CPC, CHt
Biography
Looking over my shoulder, it is apparent that my love of people and interest in wellness came to me at quite an early age. I remember my mother telling stories how she would often find me sitting in the laps of people, staring up intently at them while they talked, even before I could speak myself. She often said, "You were always so willing to listen and always eager to help." I remember my own early childhood being filled with a curiosity about what seem to be states of people being out of balance. It came as no surprise to my family when I declared my intention to attend nursing school upon finishing high school. My career in the field of health began when I worked alongside a well-known retinal specialist at a clinic near Stanford. I loved medicine and the intellectual stimulation, however found myself devoting many hours, off duty, visiting patients in their homes, helping to guide, support and heal the emotional trauma that often accompanied their physical issues.
My many years of helping care for patients came to an end when I moved to France where I remained for many years. While there I married and gave birth to identical twin daughters. Over the next fourteen years, marriage, and raising four children became my focus.
My mid-forties brought a new path as a single parent when I entered back into the working world. I made the decision to train is esthetics at a local highly regarded school, The Euro Institute. Graduating at the top of my class I incorporated what I had previously learned about health and combined with my new knowledge about skincare I began a medical esthetic practice in the office of a plastic surgeon. My deep love of teaching took me into the community health education program at the hospital where I began lecturing on a variety of skin related topics. For nearly twelve years I conducted skin cancer screenings, taught classes or lectured, while maintaining a private esthetic practice.
My private practice evolved into the creation of The Ostara Center For Well Being. For many years this center housed a talented and varied group of holistic practitioners all dedicated to offering the best in alternative health care for our clients. This rich and diverse experience grew my interest and devotion to holistic wellness along with my desire to reach out to a much larger community. I founded and facilitated women's support groups, professional support groups and worked heard to provide our local community with opportunities that led to increased health and wellbeing.
I began to be approached by talk radio hosts, inviting me to be interviewed on their programs. I declined, explaining to those around me that, instead, one day I would have my own show. It was a natural next step to enter into broadcasting and after receiving an invitation from a local station, Contact Talk Radio, to host a show I created The Wellness Roadshow: Searching for Whole Being.
My passion and talent for broadcasting grew quickly, as did my interest in connecting to the shifting paradigm around the world. My goad was simply, "Raise consciousness through conversation." I found myself at home on the air, and fell into the air, and feel into the rhythm of interviewing the most amazing authors and experts from all areas of wellness all over the world.
Many months after hosting the Wellness Roadshow, I increased my weekly on airtime and diversified my programming to include topics such as Politics, Animal Rights, Global Community and more. While each and every topic and show revealed my passion about our world, a favorite of mine was the two hour weekly program "Our View: Topical Talk". Every Friday, joined by my cohosts, I had the pleasure of reviewing major events that had taken place around the world, interpreting these stories from a spiritual perspective. With wit, humor and an endless supply of dedication, we did a great job at highlighting the important issues of the day.
In time I decided to take all of my varying interests and umbrella them under the show name, The Catherine Bradford Show, and this is how it remains after many years as such. This offered me the freedom I needed to respond to current events, track high interest topics, and bring cutting edge interviews to my listeners.
For the time being, I am dedicating my time and energy to my coaching practice, planning and hoping to return soon to the airwaves on LA Talk Radio. Patience has never been the strong suit for someone like me to goes a million miles an hour, but I am learning, and understanding that all things happen at just the right time. 
Until I am back on the airwaves, please feel free to contact me via email or phone. Information is below.
Here's to living in your passion!
Catherine Bradford,
Host
email:
cbstalkradio@gmail.com
425.698.9896